As a freelancer my offer includes working as presenter (in English, German or French) for events and exhibitions, for sports, business (also trade shows and social media) and other topics and on multiple platforms. I also cover all types of events, competitions and matches as a journalist and reporter going beyond sports and conducting interviews in five languages (ENG, ESP, FRA, GER, POR). Moreover, I work as a correspondent.
To hire me or if you would like more information, feel free to call or email me.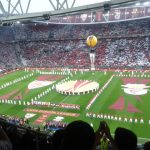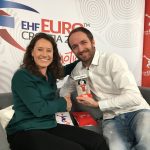 Athletics, Field Hockey, Football, Handball, Hockey, Swimming, Tennis are just some of the sports I cover.